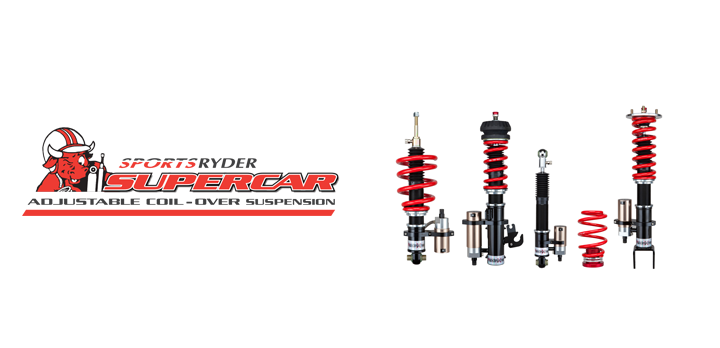 Pedders SportsRyder Supercar Adjustable Coilover Kit offers eXtreme ride control for the hardcore enthusiast. This kit is fully adapted to all driving conditions on roads in Australia SportsRyder Supercar Coilover kits are the most advanced solution for your Holden VT to VE Commodore and Ford BA to FG Falcon sedans. The separate bump and rebound adjustment allows the driver to dial in the "setup" of the cars handling balance just like the race teams do. Add to that full height adjustment from the base mounts that maintains bump and droop travel on all four corners and you have a premium performance suspension system, tuneable to individual needs. Turn your vehicle into a supercar with the Pedders coilover sleeves and performance suspension components. Our cheap coilvers allow you to enjoy the perfect racecar experience without worrying about money.
These are the ultimate street performance suspension kits for late model Ford and Holden sedans.
AVAILABLE FOR:
Ford Falcon BA-BF
Ford Falcon FG
Holden VT-VZ
Holden VE
Adjustable 30 position Bump Damping
Adjustable 30 position Rebound Damping
eXtreme Size Remote Canisters
52mm Fully Threaded Monotube Body
Pedders 2 year /40,000 km Nationwide Warranty
An eXtreme GRIN on your face!